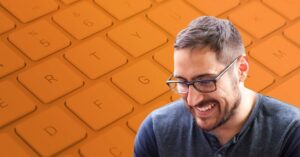 Keeping a project under "control" can be a very challenging process. Project controllers need to be alert and proactive while keeping track of the budget, progressing the big data that come from multiple sources and answering fundamental questions such as:
'Is the project overspending? Are all activities on time? Why has the forecast changed?'
With the technological advancements and a high degree of automation over the last years, now it is possible to use a project controls software tool to keep up with the challenging demands.
Here's a list of the 5 greatest benefits of using a project controls software:
 1 – Standardization of processes
To be able to find answers quickly and easily you must know where to look at. Even large organizations that have to deliver multiple projects of any size, still rely heavily on Excel spreadsheets.
Locating the proper data among a large number of spreadsheets can be time-consuming. Also, it implies a lot of manual work that leaves a significant margin for errors, and disconnected processes for project budgeting, forecasting, and performance measurement.
Using a project controls software tool can help you standardize work processes, organize big data, save your documents at a centralized location and more. Making use of a centralized location makes it possible to create templates with company-specific data, such as breakdown structures, that can be easily reused by any new project. That can also facilitate easy access to any team member and assist collaboration by sharing documents, timelines and status updates.
2 – Integrated systems
Purchase orders, actual invoices, scheduling, progress data, might come from multiple systems such as finance, project management or ERP systems. Aligning data, when they come from different resources can be tricky. A project controls software like Cleopatra Enterprise allows for the integration of the output of those systems within one tool, saving valuable time and coordinating data.
3 – Performance measurement
Continuous monitoring is vital to give the project team and stakeholders insight of the project's performance and underline areas that require special attention and may need changes. Using a software tool simplifies this process by utilizing input data to produce cash flow plots, time-phase costs, create snapshots to monitor changes over time and provide project metrics.
With this proactive approach, you can know what has been done, what needs to be done, and whether corrective actions are needed. Therefore, you can easily avoid budget overrun and delays. Making use of graphic representation of plots and metrics, you can also effortlessly reproduce reports and present key performance indexes to management boards.
4 – Change management
Changes occur in every project due to internal or external factors, and they can be of different statuses (anticipated, pending, approved, rejected, etc.). Whenever a change is issued, it should be categorized and registered. An impact analysis should also be performed and finally, the change should be implemented and reflected upon the project's budget. Recording changes in a dedicated project cost management software tool eases management of changes and increases the effectiveness of project controls.
5 – Connected cost estimation and cost control
To effectively control a project, you need a solid baseline according to which progress can be measured. This baseline is formed through estimating. Connecting cost estimating and project controls in a software tool will minimize data handling and increase the efficiency of your working processes. Thus, a feedback loop is created, where estimated costs can be recast for project controls, and actuals can be used as feedback to increase estimating accuracies.
If you'd like to talk to an expert about Project Cost Management services and tools, please contact us.
About Cleopatra Enterprise
Cleopatra Enterprise is the innovative Project Cost Management Software for the industry. It is the tool integrating cost estimating, scheduling, cost management and benchmarking.
For more than 20 years, Cleopatra Enterprise has been used by more than 500 industry-leading companies in 75 countries to control large technical projects and improve the project performance. Request a demo here.
Related resources
A selection of user stories from our customers, explaining the value that Cleopatra Enterprise adds to their projects.