Technological advancements have revolutionized the construction industry. Companies can now utilize digital tools for improved project efficiency, quality, and safety. Cleopatra Enterprise's Building Information Modeling (BIM), prefabrication, and modular construction have transformed the construction process, promoting collaboration, reducing waste, and cutting project costs.
Fully integrated platform
Covers the entire project lifecycle. Smart integration with 3rd party tools.
The innovative SaaS solution
ISO 27001 certified state-of-the-art technology.
25+ years of experience
Digital technologies combined with deep industry expertise.
Challenges

in the Industry
Challenges in the construction industry include intense competition and variations in performance due to local circumstances. Even seemingly similar constructions in the same environment can have significant differences in their details. Overcoming these challenges is crucial to ensure successful construction projects. Your construction endeavors need optimal support to maintain profitability, achieve time and cost efficiency, and maximize return on investment.
What does
Cleopatra Enterprise

offer?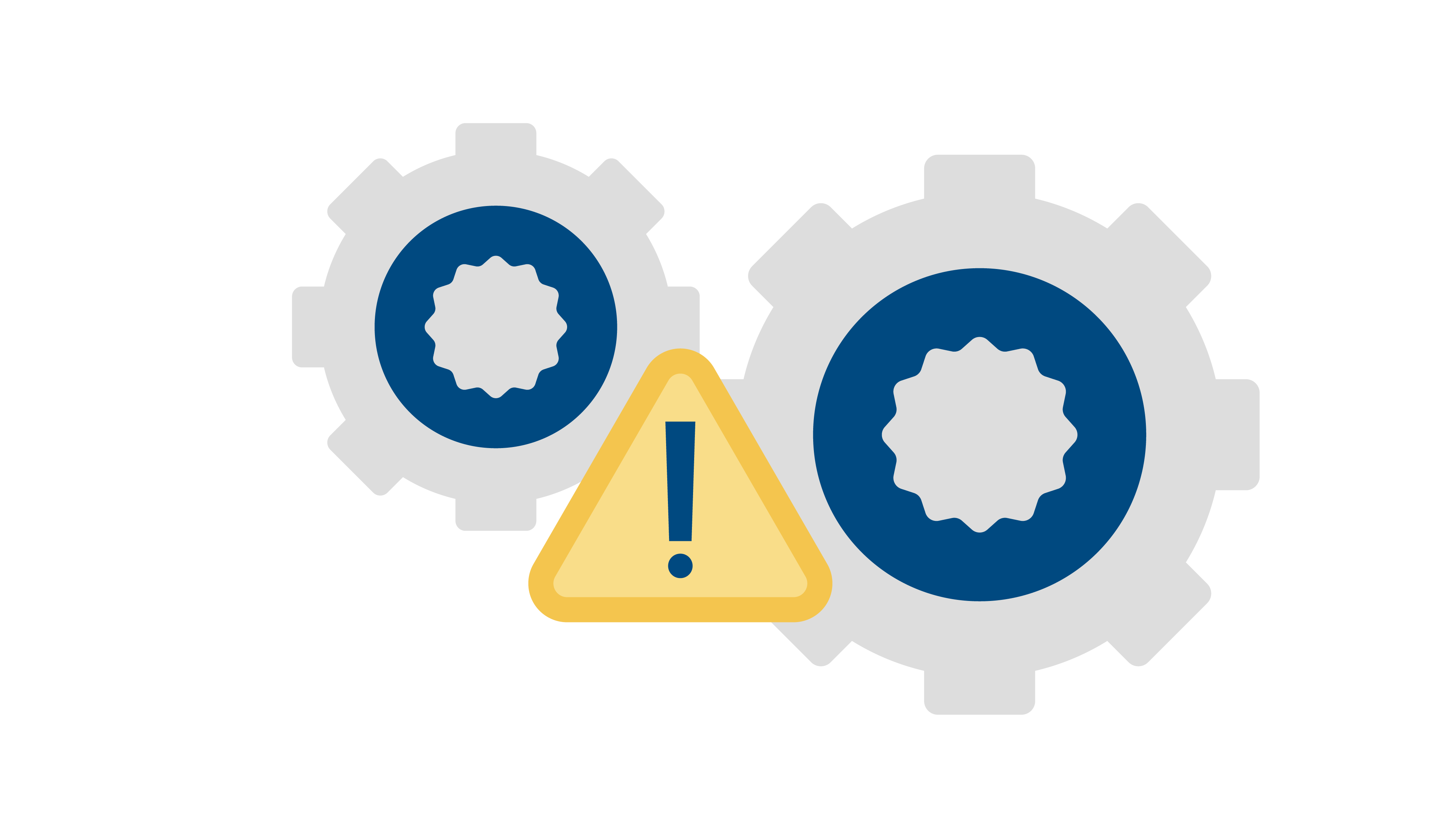 Optimization with Work Package Management
Revolutionize your project management with Cleopatra's work package management solution. Start digitizing construction and installation work packages, streamlining processes, and reducing time and costs. Our software facilitates bidding, provides real-time cost and schedule data, and improves field execution by giving easy access to critical project information. With Cleopatra, you optimize resource usage, boost efficiency, and make informed decisions throughout the project lifecycle.
Centralize & Secure Data
From now on, you're in control of both information and functionality while avoiding costly risks. Reach project success by protecting your contracting information with Cleopatra Enterprise's robust security and privacy measures.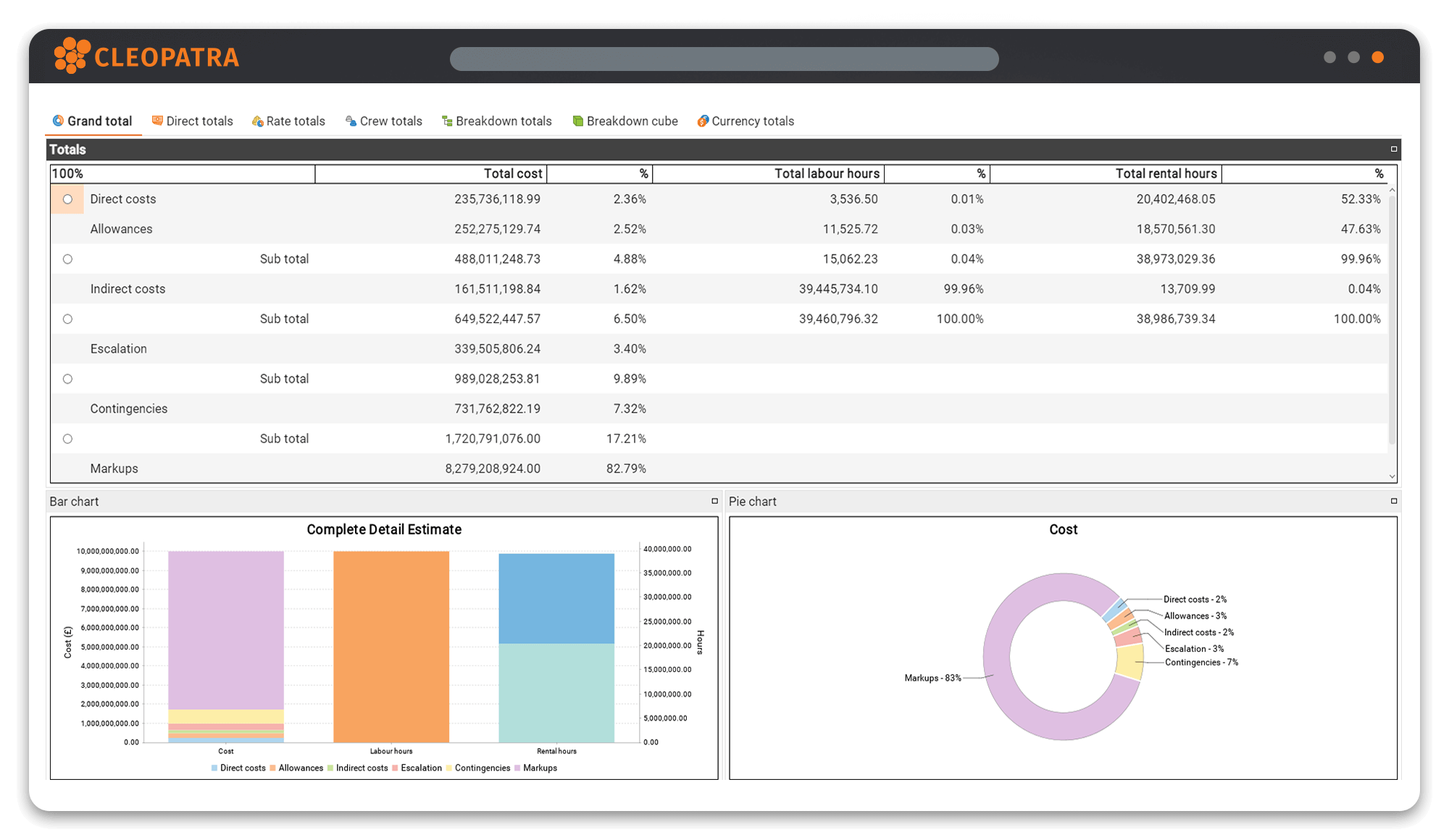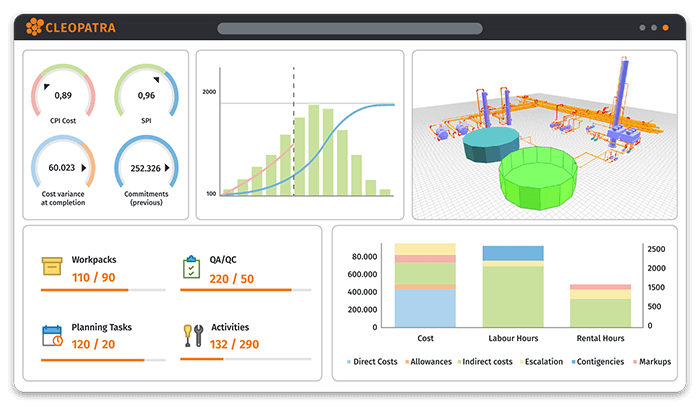 Accurate Estimating
Cleopatra Enterprise's estimating solution is your answer to the challenges of sustainable energy transition. It offers an efficient and accurate project estimation process, powered by CESK data. You get all the necessary tools to help you prepare for the future.
Beyond Estimating: Project Controls & Benchmarking
Cleopatra's cost management solution offers real-time insights into project costs, including hours, quantities, durations, and revenues. Its progress measurement feature allows for precise forecasting. The benchmarking capabilities extract valuable metrics from past and current projects to improve future cost estimates.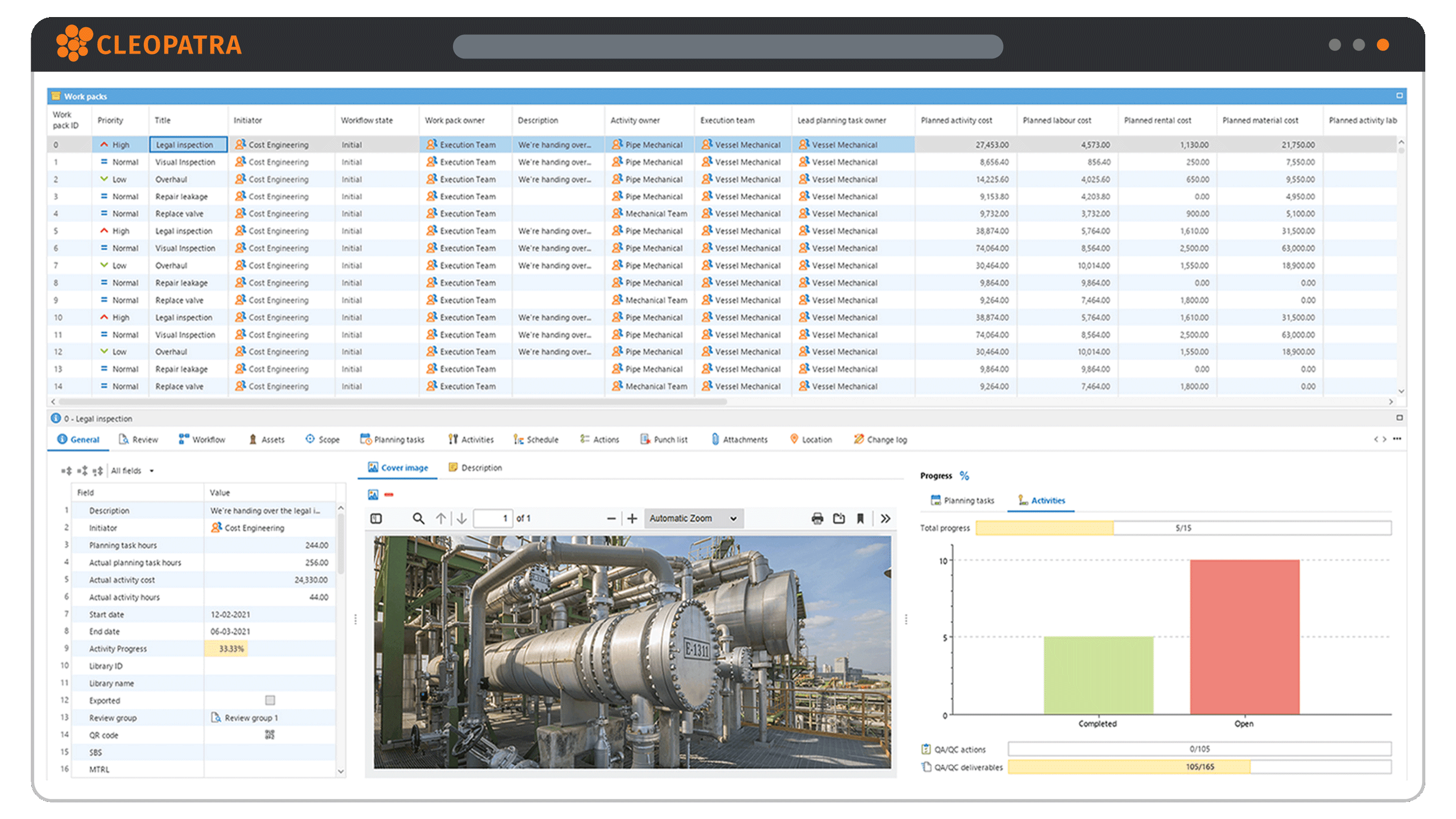 Ready to start?
Request a live demonstration and experience the benefits Cleopatra Enterprise can have for your organization.