The infrastructure market plays a vital role in driving economic growth and sustainable development. It demands strategic investment, innovation, and collaboration between public and private stakeholders.
Fully integrated platform
Covers the entire project lifecycle. Smart integration with 3rd party tools.
The innovative SaaS solution
ISO 27001 certified state-of-the-art technology.
25+ years of experience
Digital technologies combined with deep industry expertise.
Challenges

in the Industry
Aging facilities and sustainability concerns pose significant obstacles. Overcoming challenges in the infrastructure industry is crucial for infrastructure contractors. In today's day and age, there's a greater need for digital connectivity, solid planning and resources, and innovative technologies to ensure a resilient and more sustainable future.
What does
Cleopatra Enterprise

offer?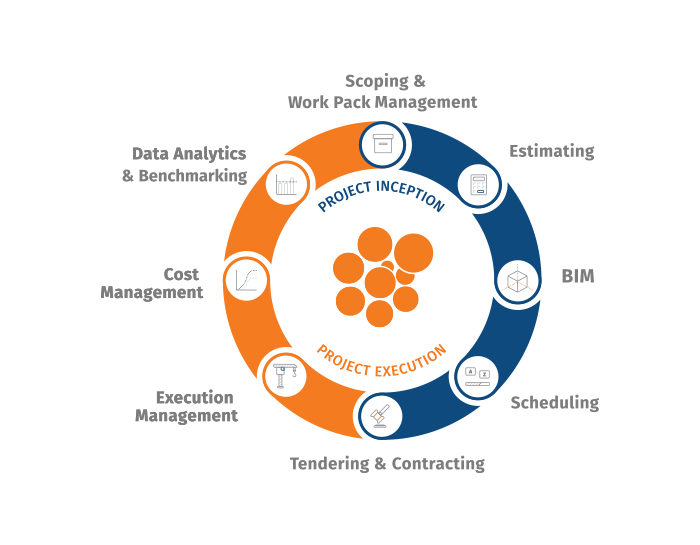 Cover Entire Project lifecycles
Stay in control of your project with our tools and services. We facilitate smooth integration of project controls, maximizing the efficient use of budget, resources, and time from preparation to closeout.
Accurate Estimating
With Cleopatra Enterprise, you realize efficient and accurate project estimation for extensive estimating. Need something? We got you covered. Find all the tools you need to overcome the industry's challenges.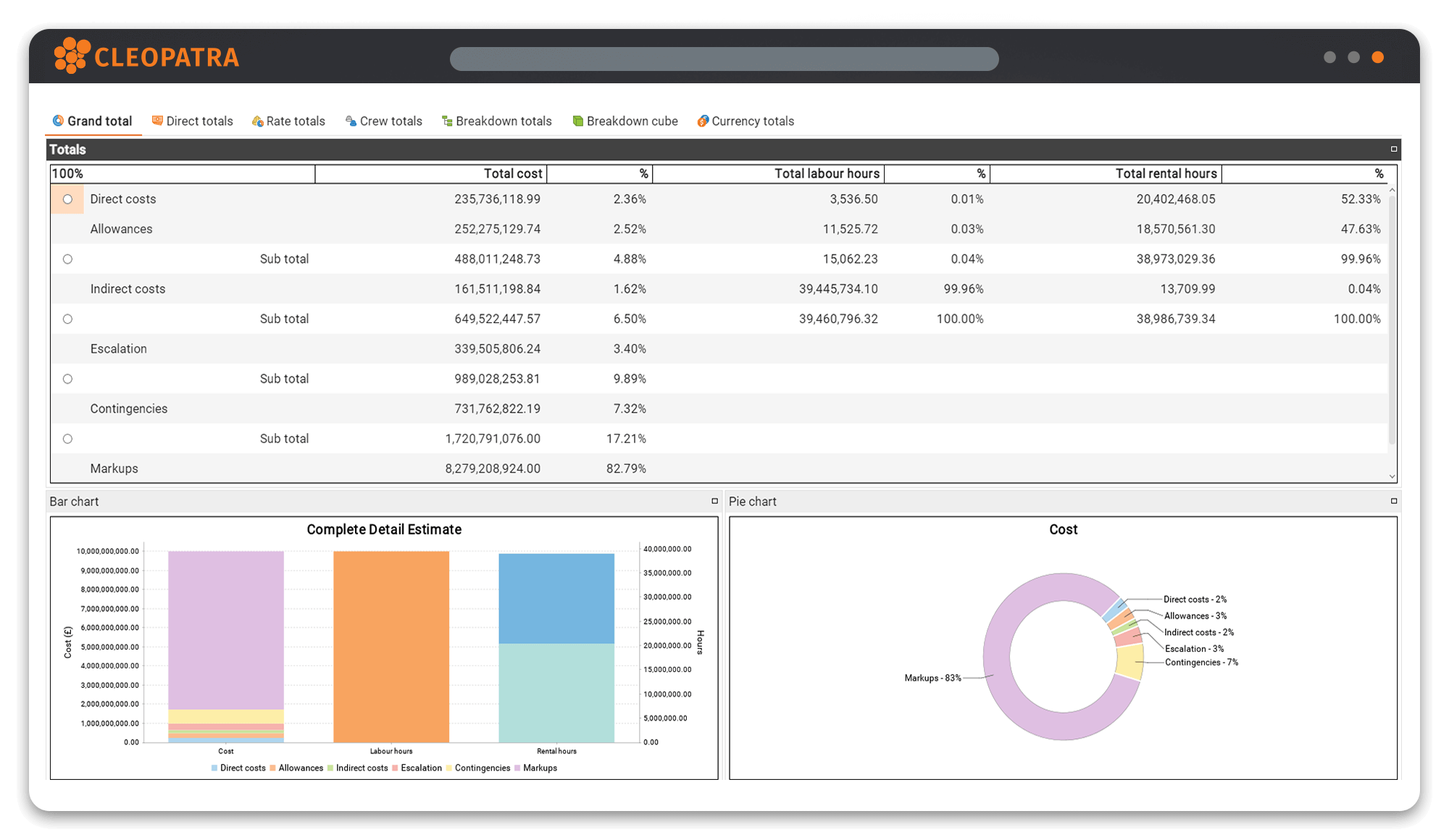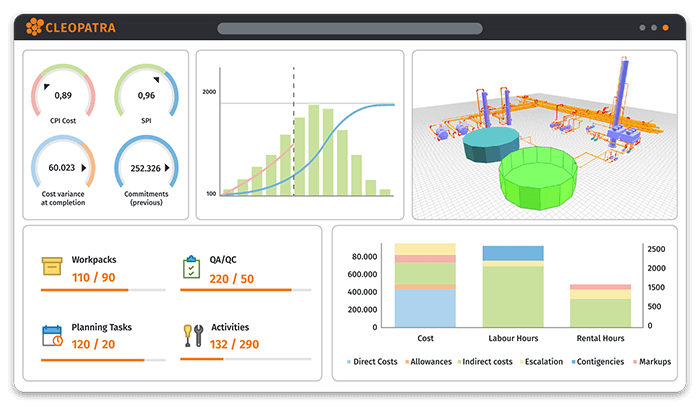 Beyond Estimating: Project Controls & Benchmarking
Cleopatra's cost management solution offers real-time insights into project costs, including hours, quantities, durations, and revenues. Its progress measurement feature allows for precise forecasting. The benchmarking capabilities extract valuable metrics from past and current projects to improve future cost estimates.
Digitalization
Revolutionize your activities by digitalizing processes while reducing time and costs. We provide real-time cost and schedule data for better decision-making and empower field execution with critical project data access. Increase efficiency with Cleopatra and improve your project management.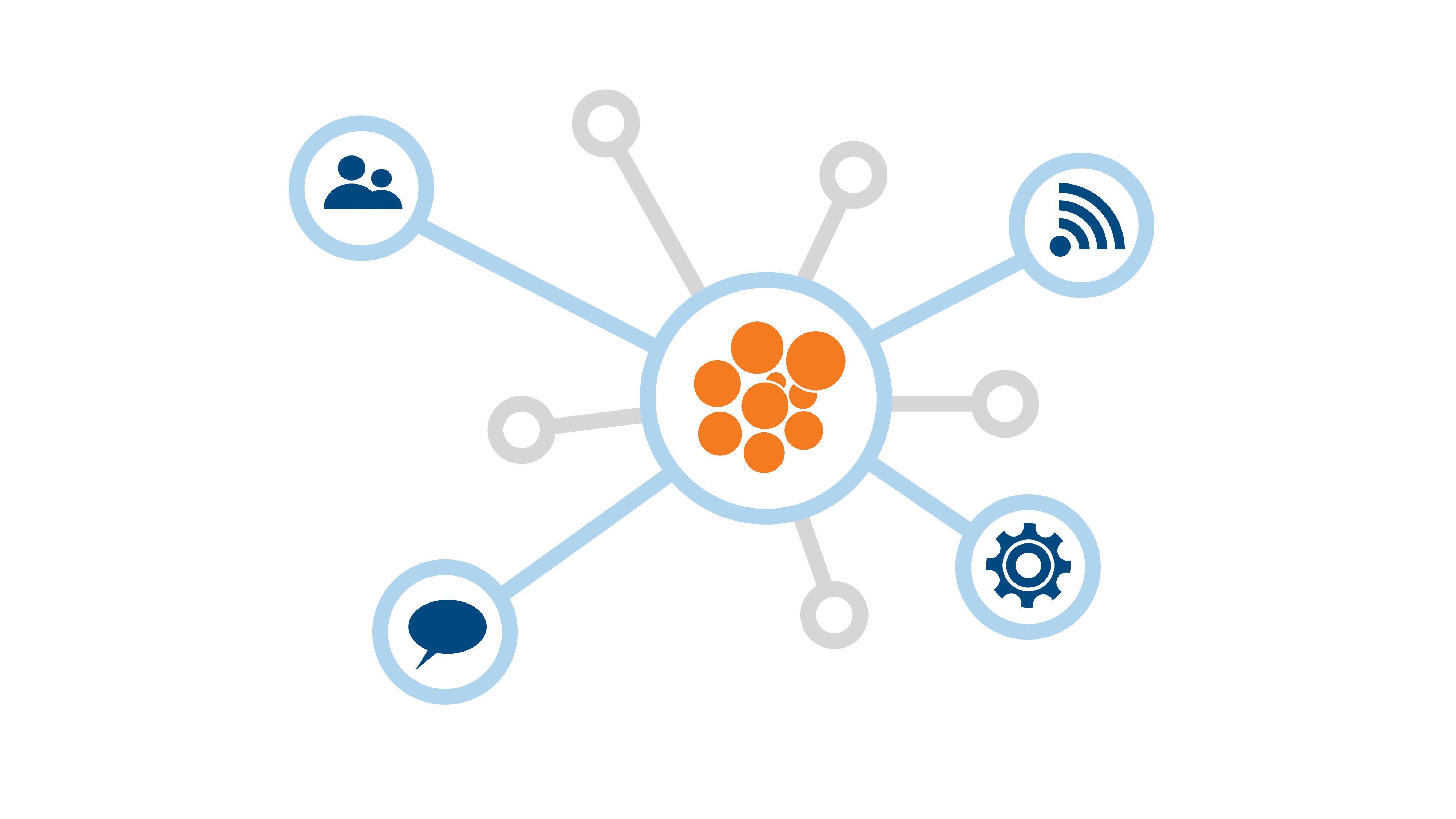 Ready to start?
Request a live demonstration and experience the benefits Cleopatra Enterprise can have for your organization.