Ready to elevate your approach to project controls and cost engineering?
The latest survey, conducted by Cleopatra Enterprise, reveals exciting insights into the success factors of technical projects. Responses over 300 organizations worldwide disclose new ways of determining the workforce and pave the path to the future of project controls.
Join this webinar with Aafje Jansen-Romijn and Sofia Herrero as they share their recommendations based on the key findings of this survey and their noteworthy experience in the field.
Save your spot now!
The key factors for delivering successful projects
What high-performing project teams have in common
Barriers and benefits of using today's tools and technology
How integrated processes and tooling can make a difference in your project's performance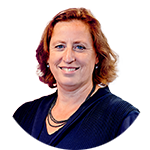 Aafje Jansen-Romijn
Managing Director
Aafje Jansen-Romijn is the Managing Director of Cleopatra Enterprise. With over 30 years of experience in the field, Aafje is currently overseeing the business operations and consultancy services of the company.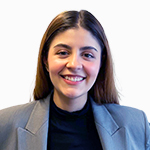 Sofia Herrero
Business Developer
Sofia is a Cum Laude Graduate of the Leiden University college with a degree in global challenges and international justice. She is a business developer at Cleopatra Enterprise, working closely with the users of our software and our services to empower their project controls. Sofia has worked with notable clients such as Damen, Petro Peru, Marcobre, Verano & Koff & Guerrero.
This webinar is over
This webinar has ended. Subscribe to our newsletter to stay up-to-date with the upcoming webinars.
"*" indicates required fields