With the United Arab Emirates' strategic location and vibrant business environment, the region undergoes rapid growth in projects from several industries, such as oil and gas, infrastructure, construction, petrochemicals, shipbuilding, and more. Large or small-scale projects: They all need the right tools to use with an integrated approach.
Our total project and turnaround management platform, Cleopatra Enterprise, empowers you to orchestrate your projects from start to finish seamlessly. Combined with our 25+ years' of experience, Cleopatra offers intuitive modules and comprehensive features to plan, execute, and monitor every facet of your project's lifecycle- backed by data.
As one of the core goals of our business is to support companies in the Middle East, we developed a strategic partnership with Interactive UAE. Due to our partner's strong presence and familiarity with the region's needs and challenges, we strongly believe in setting a foundation for local future endeavors.
Meet Aya Hariri and Uma Perumal in UAE to discuss the challenges and opportunities faced by your business and find ways to reach the potential of your project capital with our Total Project and Turnaround Management Platform– Cleopatra Enterprise.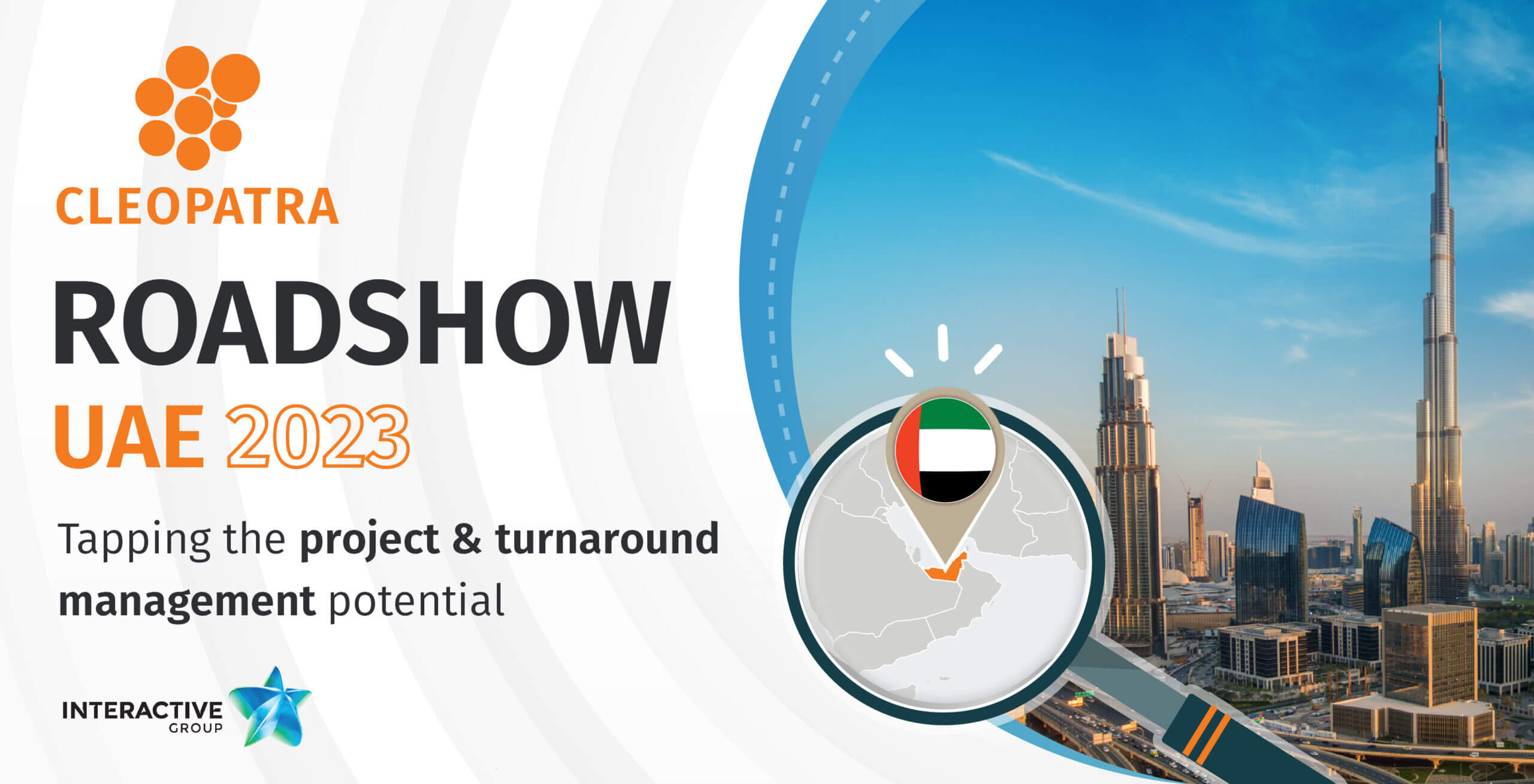 *Situated in the GCC region and keen on a face-to-face meeting? Please fill in the form. We're happy to discuss the potential of arranging a visit to your location.
Subscribe to our Newsletter
"*" indicates required fields
Agenda
Join us in UAE and discover the power of Cleopatra Enterprise – our cutting-edge software solution. We'll be meeting with interested parties to discuss how our software can help you:
Address project cost management and turnaround challenges and fulfill your project needs in the Middle Eastern market
Harness the power of digitalization for scoping, work package management, cost estimating, scheduling, cost control, benchmarking, and more.
Boost your project controls by integrating disciplines and teams
Implement best practices in project controls that will drive your success with Cleopatra Enterprise
2-5 October- Exhibiting at ADIPEC Exhibition & Conference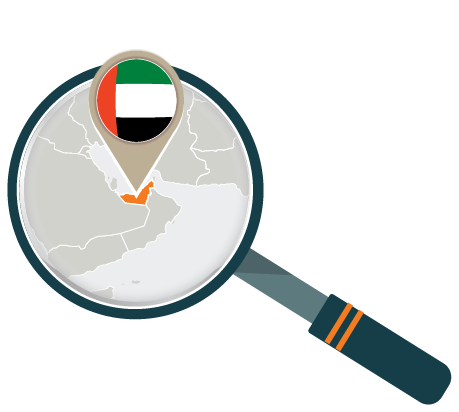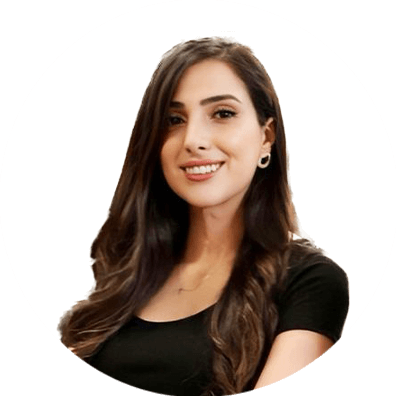 Aya Hariri
Project and Turnaround Management Specialist, Cleopatra Enterprise
Aya is an experienced Civil and Environmental Engineer. She combines her expertise in business development with a deep technical understanding of client needs to provide tailored solutions through Cleopatra's total project and turnaround management solution.
Aya has a strong background in engineering and sustainability projects and has been recognized as a Posterity20 pioneer in the MENA Region for 2022/2023, an initiative by the UAE Ministry of Climate Change and Environment and other stakeholders, and a Forbes 30 under 30 Europe awardee for her impactful contributions in shaping the global market landscape.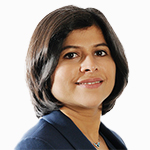 Uma Perumal
Head – Commercial & Business Alliances, Interactive Group UAE
Uma brings 16 years of work experience in UAE and is currently working at the Dubai office of Interactive Group, UAE- a reseller for Project Management Solutions and a Managed Support Services Provider in the region. She manages the active partners & clients and creates new markets for Interactive.
Interactive UAE is the Strategic Business Partner for Cleopatra Enterprise for the Middle East Region and has implementation support experience with large Enterprise customers in the region, including ADNOC, Etisalat, and the Department of Tourism & Culture, Abu Dhabi.

For over 25 years, Cleopatra Enterprise has been accelerating project success by providing an integrated project cost management solution for the entire lifecycle. It is the only tool that offers an all-in-one solution: cost estimating, work package management, BIM, scheduling, cost control, form tracking, cost management, benchmarking and more.
Cleopatra integrates seamlessly with Excel, Primavera P6, SAP, Power BI, and Web Services Interfacing, and has been applied in many industries by leading organizations – reducing their costs and maximizing the capital investments.