Accuracy
Eliminate manual input, data entry errors, and reconciliation efforts.
Quality
Break down data silos and enhance collaboration and communication between teams.
Flexibility
Automatically extract, transform, and load essential project data from any source.
Unlock prime capabilities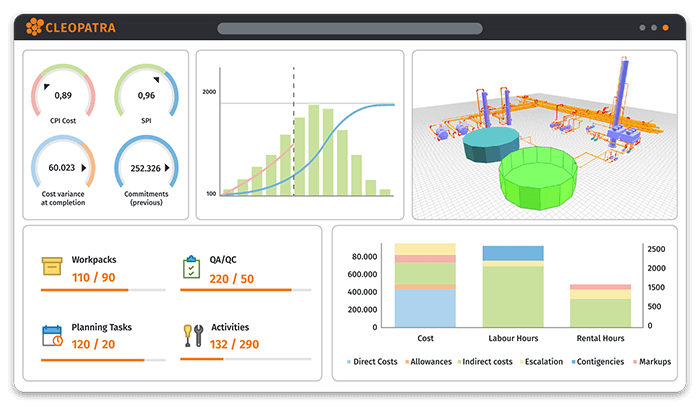 Gain the Best of Both Worlds
Experience the efficiency and quality of Cleopatra Enterprise's advanced automation and digitization capabilities, integrated with your existing software solutions. Reduce manual errors and streamline operations by reducing the number of software tools in use. Enjoy fast and smooth data transfer and access, along with many possibilities for customization to fit your specific business rules.
Safe, Fast, and Reliable Data Handling
Securely and swiftly access and update your project data anytime with ease using Cleopatra Enterprise's integrations. Enjoy peace of mind knowing your project is safe and readily available, set up in an intuitive and user-friendly way for maximum results.
What our customers are saying

"One of the world's largest plastics, chemical, and refining companies, LyondellBasell, uses Cleopatra to create estimates for a wide range of projects in order to establish feasibility in their early phases and budgeting requirements ahead of project execution."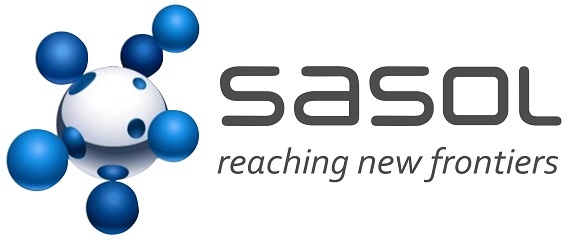 "Thank you very much for the excellent work done by Cost Engineering and your continued support on the project."
Revamp Your Workflow Efficiency with Cleopatra's Integration Solutions
Typical third-party integration options include:
Power BI
Provide valuable insights into data by integrating Cleopatra Enterprise with Power BI. Identify areas of improvement and optimize business processes. It offers clear data analytics, visualization tools, and automated reporting, increasing efficiency and profitability.
Primavera P6
Cleopatra Enterprise offers integration with Primavera P6, empowering you with real-time project tracking and informed decision-making capabilities. Use this integration to stay on top of your projects and make decisions that propel your progress.
MS Office solutions and products
Visualize and analyze real-time project data with Cleopatra Enterprise and any integrated MS Office format, including Microsoft Excel. It's up to you to use it fully or alongside your current tool.
SAP
Profit from integrated project control with the powerful integration of Cleopatra Enterprise and SAP. Eliminate reconciliation, simplify your processes, and easily transfer real-time data. Keep all your project data at your fingertips.
Web API
Simplify project data transfer and access with Cleopatra Enterprise's Web API integration. Quickly transfer data between tools, optimize your workflow, and stay in control of your projects.
Cleopatra Enterprise brings your siloed project data together from any source. You can rely on our in-house experts to advise on the most efficient and reliable integration options for your situation.

Ready to start?
Request a live demonstration and experience the benefits Cleopatra Enterprise can have for your organization.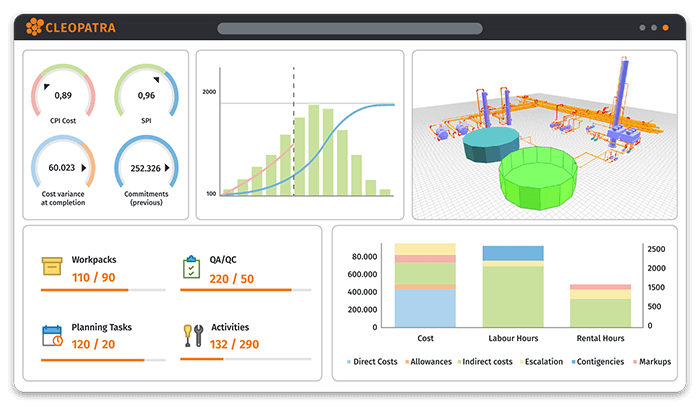 Resources for Integrations
Cleopatra covers the entire project life cycle by including functionalities for different project controls disciplines in one advanced system. With centralized data at its heart, Cleopatra ensures continuous improvement of project performance, and successful digital transformation.

Ready to start?
Request a live demonstration and experience the benefits Cleopatra Enterprise can have for your organization.