Renewable projects are rapidly developing. There's no doubt about their crucial role in addressing climate change, reducing carbon emissions, and promoting sustainability. That's why Cleopatra Enterprise helps improve the effectiveness and accuracy of your cost-related activities, leading to greater profitability during this transformative process.
Fully integrated platform
Covers the entire project lifecycle. Smart integration with 3rd party tools.
The innovative SaaS solution
ISO 27001 certified state-of-the-art technology.
25+ years of experience
Digital technologies combined with deep industry expertise.
Challenges

in the Industry
Large fluctuation of oil prices, changing standards, weather conditions, just to name a few complex challenges the ever-growing renewable industry is facing. The energy transition has a severe impact on renewable projects, so it's important to keep projects under control. Provide excellent estimations and keep up with innovative technologies. Addressing these challenges is crucial to mitigate risks and promote cost-effectiveness, improved project management, and increased efficiency in the sector.
What does
Cleopatra Enterprise

offer?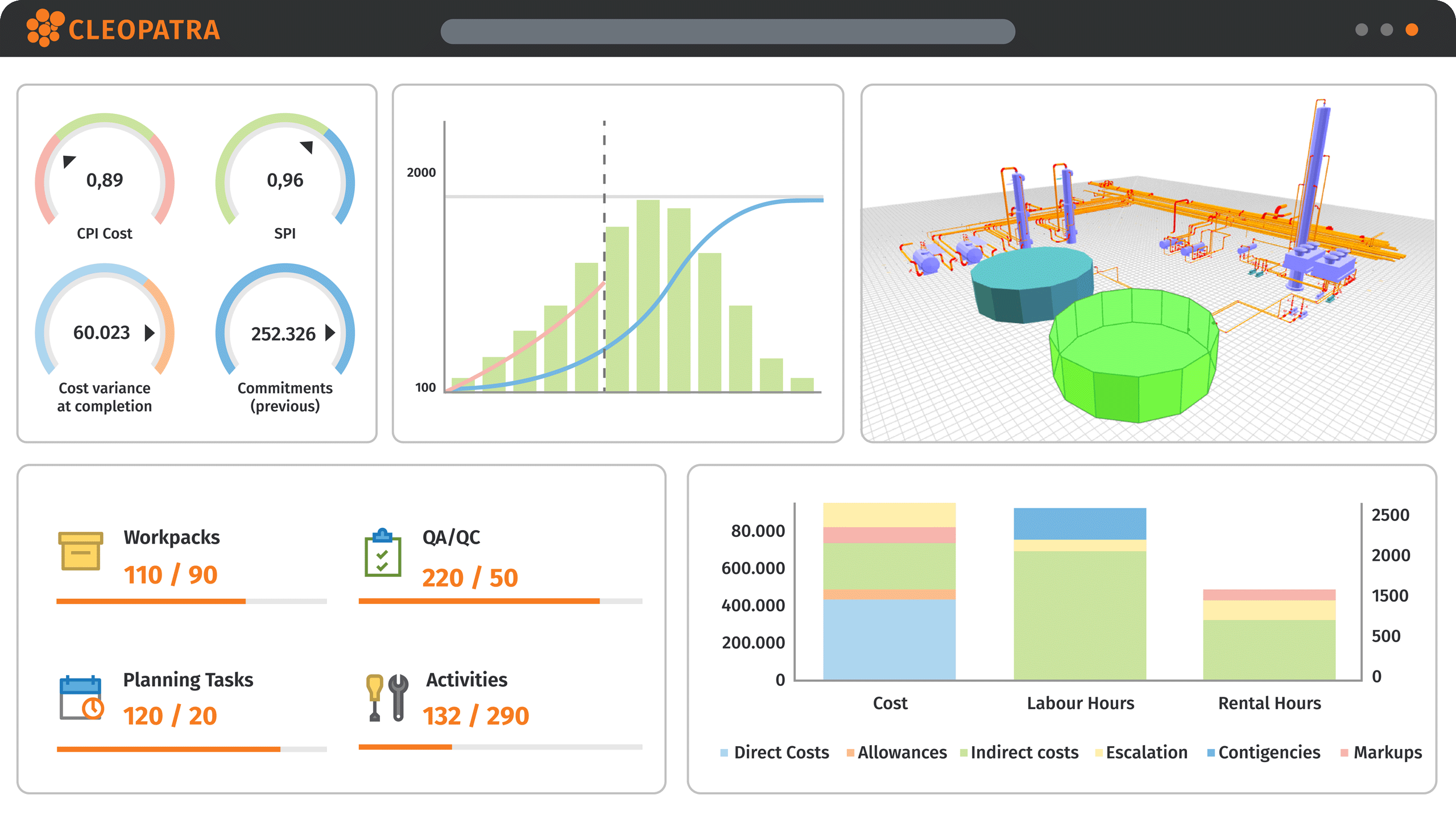 Integrated Project Controls
Stay ahead of the competition and achieve timely, cost-effective completion with Cleopatra Enterprise. It keeps you in command throughout each project phase. Benefit from our tools and services that facilitate smooth project control integration. Our integrated approach ensures full control from preparation to closeout.
Accurate Estimating for Renewable Projects
Efficient and accurate project estimation at your fingertips. All supported by CESK data for extensive estimating capabilities. Estimate every aspect of your projects with enhanced efficiency and accuracy. We equip you with the necessary tools to confidently prepare for the transition and ensure project success. A lack of data is no longer an obstacle.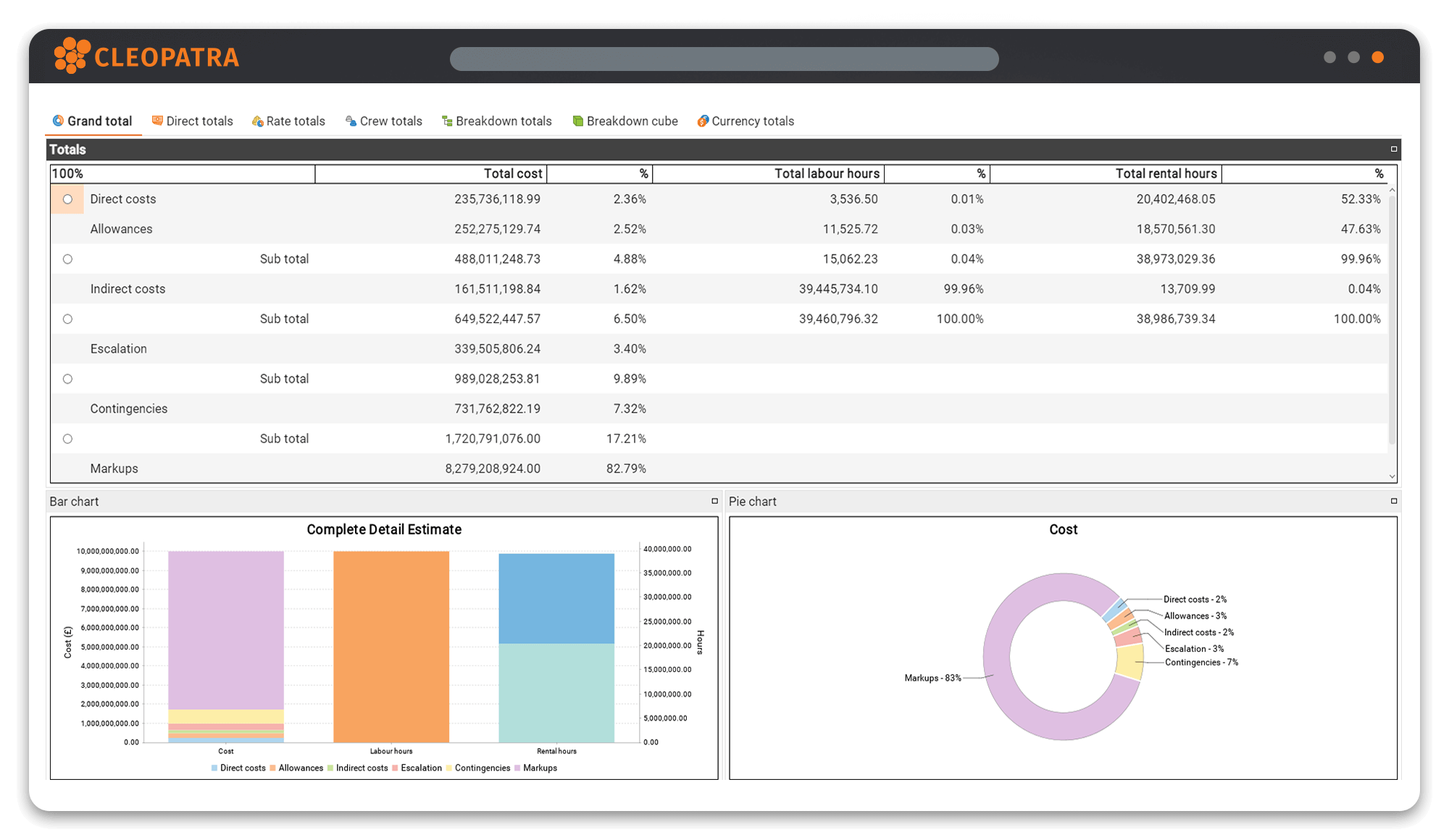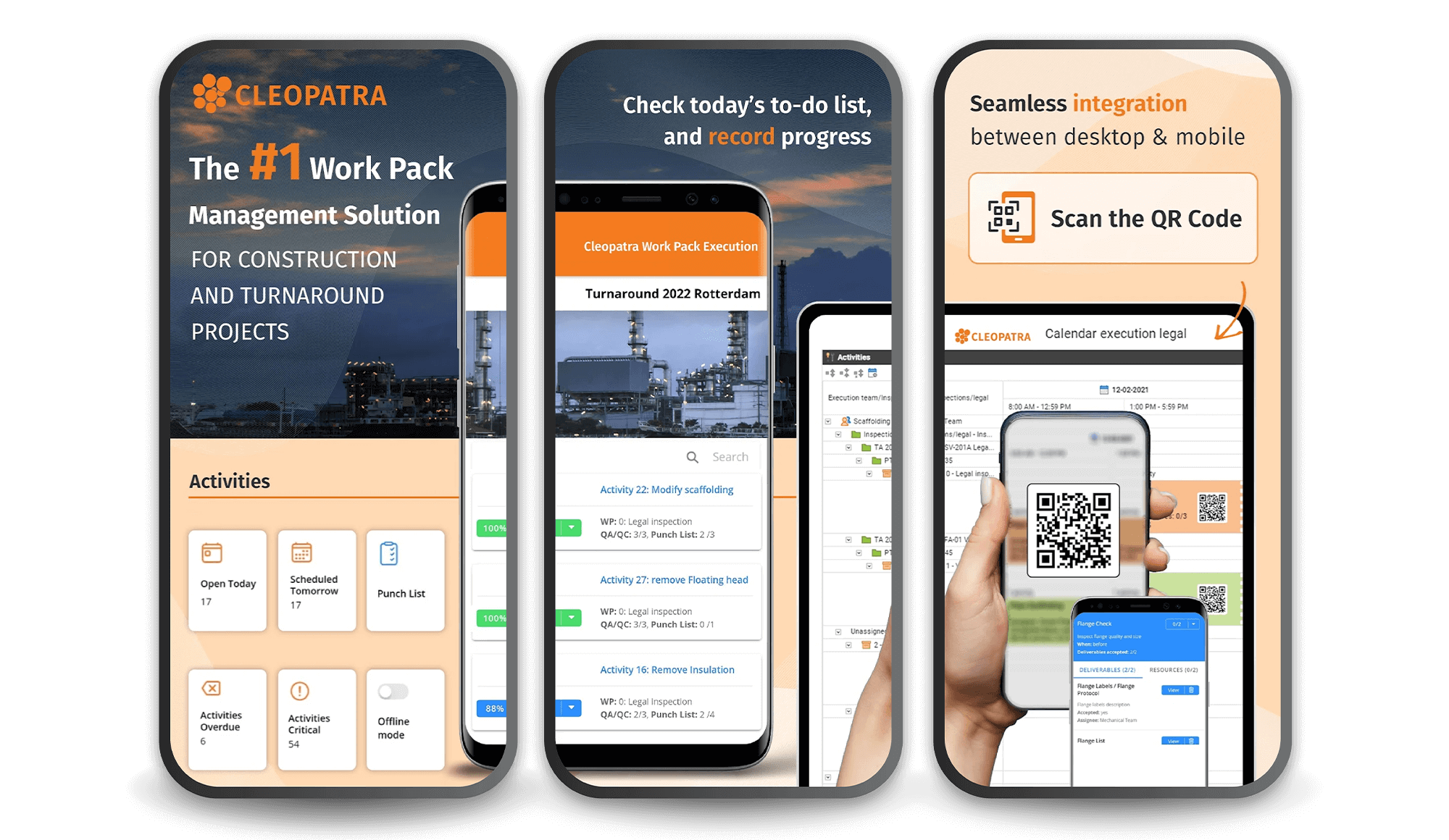 Digitalization
Save valuable time and money while reducing risks. Cleopatra Enterprise simplifies project processes and reduces human errors. Use the mobile app to digitize and improve collaboration between field and office teams. This grants easy access to real-time project updates and eliminates manual data entry.

Ready to start?
Request a live demonstration and experience the benefits Cleopatra Enterprise can have for your organization.