The pharmaceutical industry embraces sustainability to reduce its environmental impact, minimize waste, and optimize resource usage. While medications remain the industry's main focus, there are ongoing efforts to integrate renewable and eco-friendly practices throughout the pharmaceutical lifecycle. By digitalizing and integrating project control processes with Cleopatra Enterprise, you complete projects on time and within budget.
Fully integrated platform
Covers the entire project lifecycle. Smart integration with 3rd party tools.
The innovative SaaS solution
ISO 27001 certified state-of-the-art technology.
25+ years of experience
Digital technologies combined with deep industry expertise.
Challenges

in the Industry
The pharmaceutical industry has gained immense prominence, especially after the COVID-19 pandemic. But managing large sums of money, complying with health policies, and making decisions can be challenging for decision-makers. It's vital to embrace digitization and streamline critical management decisions while keeping projects within budget.
What does
Cleopatra Enterprise

offer?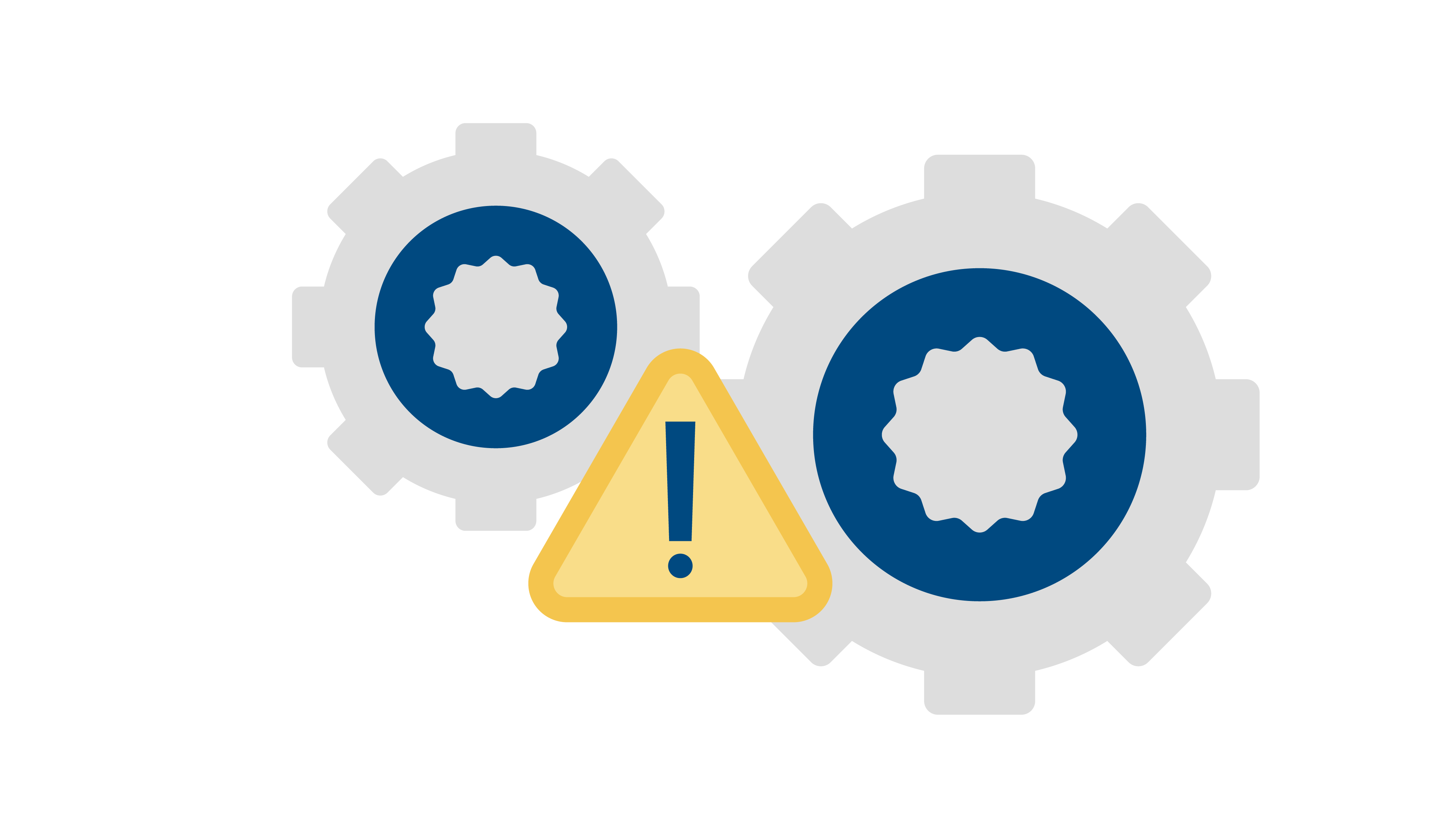 Security & Privacy
Protecting the security and privacy of your cost data is vital. With Cleopatra Enterprise, you control access to information and functionality, ensuring maximum security throughout your project and mitigating potential risks.
Accurate Estimating
Cleopatra Enterprise offers efficient and accurate project estimation, backed by CESK data for comprehensive estimates. From factor to detailed estimates, Cleopatra equips you with the tools to successfully prepare for the transition. Gain high-level and reliable estimates, while benefiting from a seamless cost analysis and tracking process.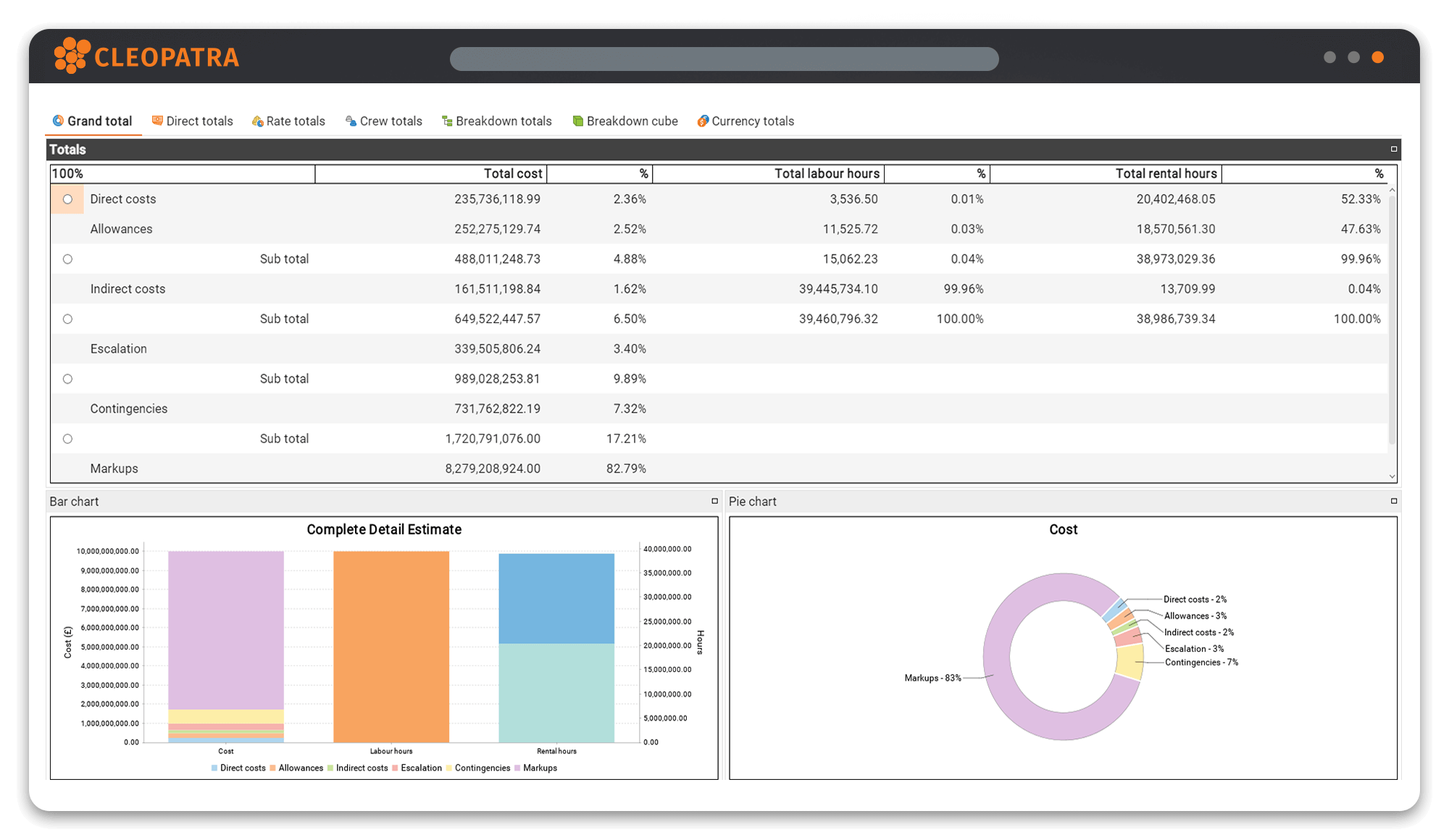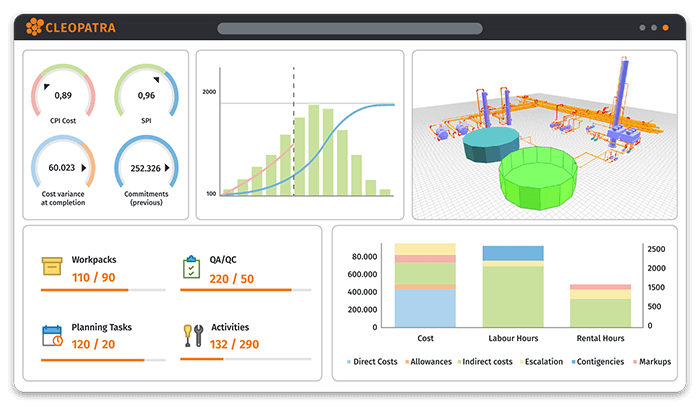 Total Project Control
Fully control your pharmaceutical projects with Cleopatra's project controls software. Effortlessly integrate with your existing digital tools and organizational structures. Access high-quality dashboards and reports featuring predictive analytics and forecasting capabilities throughout project execution and create smooth processes.
Optimization with Work Package Management
Run pharmaceutical projects smoothly with Cleopatra's work package management. Take a structured approach, leveraging automated scheduling and progress-tracking to ensure on-time project delivery. Minimize downtime, identify and prioritize critical tasks, and efficiently manage outages.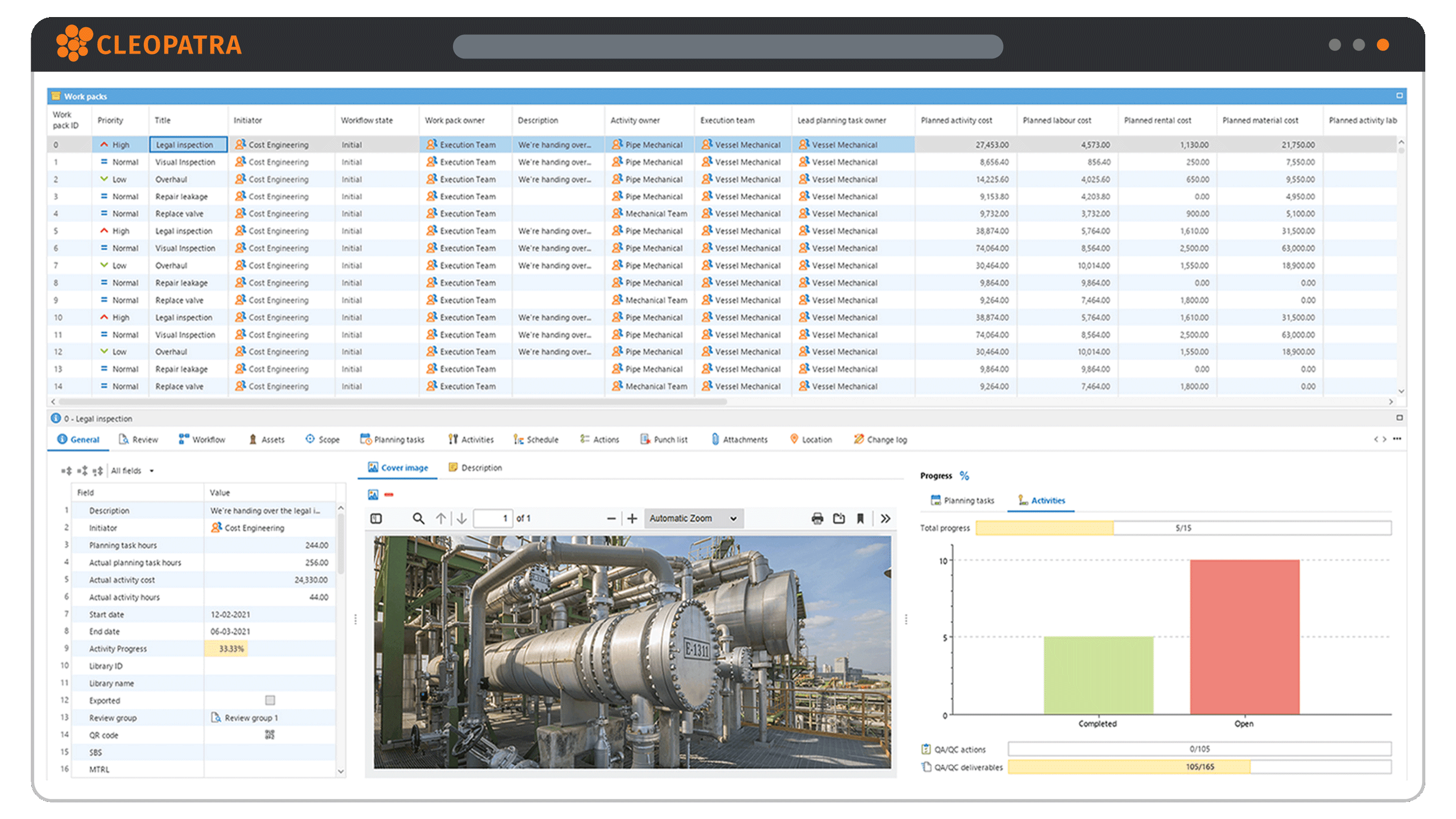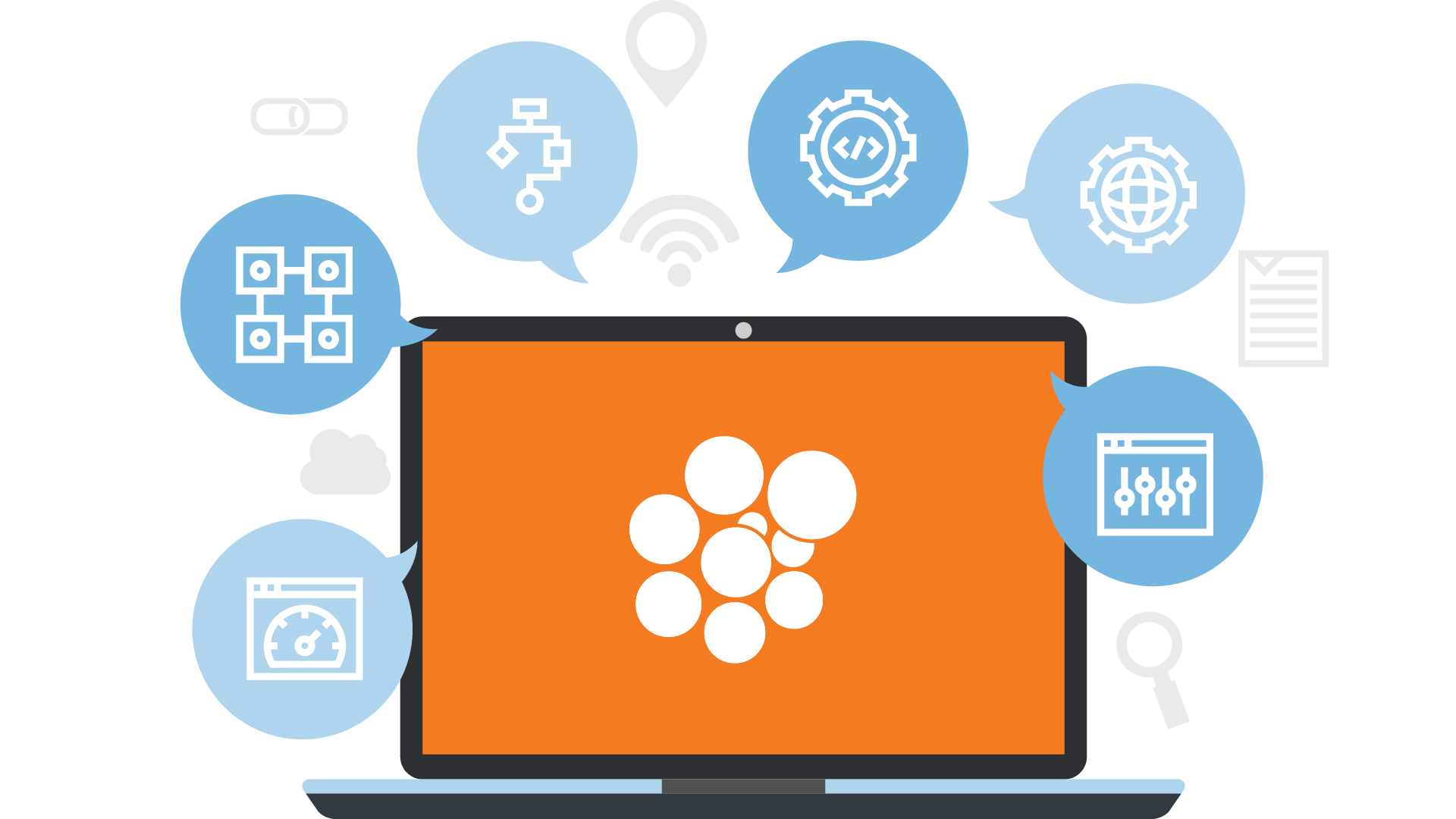 Digitalization
Save valuable time and money while reducing risks. Cleopatra Enterprise simplifies project processes and reduces human errors. Use the mobile app to digitize and improve collaboration between field and office teams. This grants easy access to real-time project updates and eliminates manual data entry.

Ready to start?
Request a live demonstration and experience the benefits Cleopatra Enterprise can have for your organization.