Over 25 years of experience
Unlock prime capabilities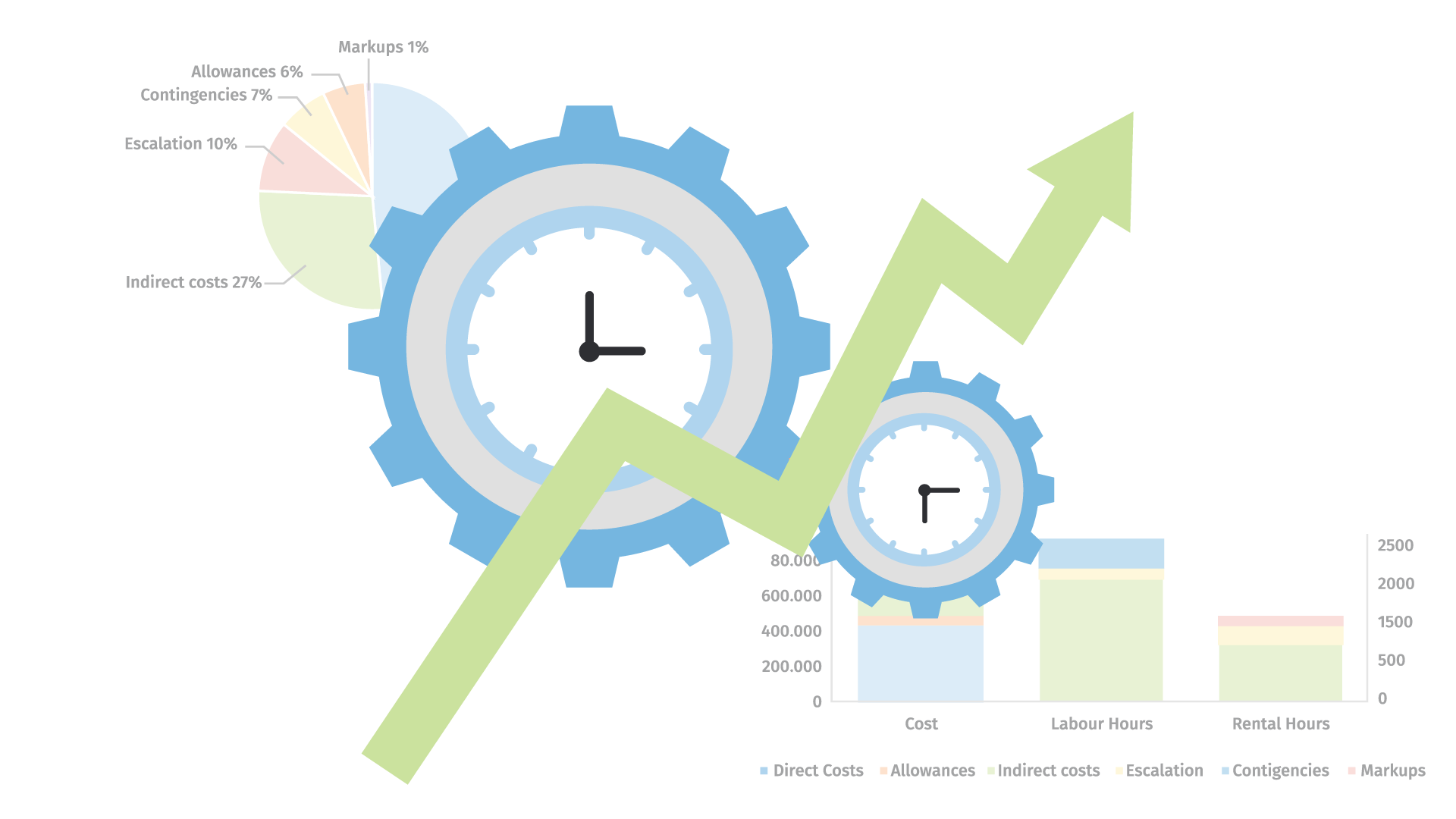 Complete Project Planning
With our EVM tool, you use objective data to create and refine detailed project plans with scheduling, resource allocation, and cost estimation. This establishes a reliable project baseline for accurate project performance and successful delivery.
Real-Time Project Monitoring
Cleopatra Enterprise provides real-time project performance tracking for cost, schedule, and progress. Proactive progress tracking enables better decision-making and stakeholder governance. It helps you stay ahead of the game by identifying and addressing potential issues and mitigating risks upfront.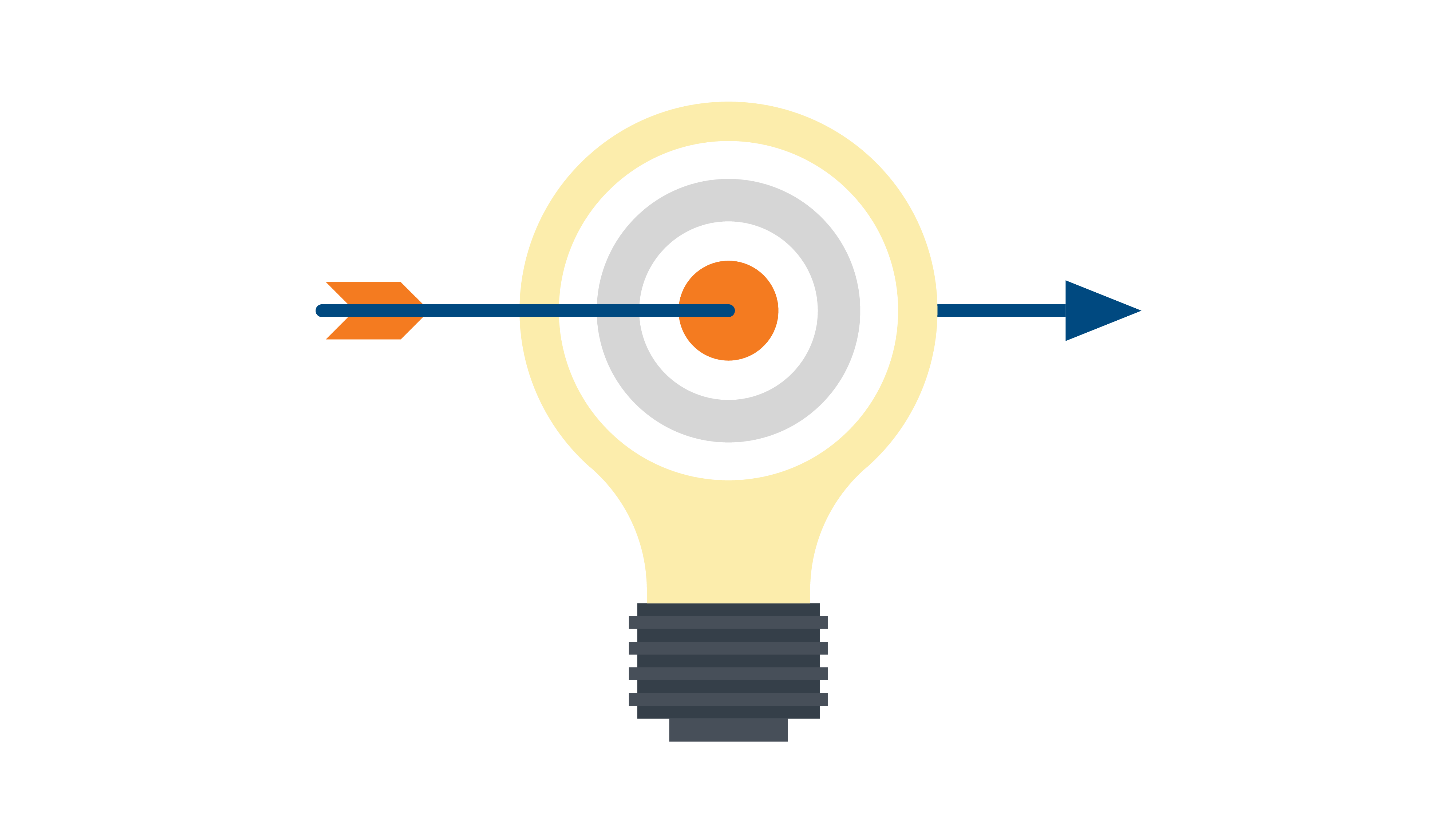 Productivity Improvement
Simplify project management by consolidating current and past projects into a single system. Cleopatra provides more information and reduces errors, improving productivity through standardized business processes. It generates reports on project performance indicators, freeing time to focus on forecasting and enhancing communication with stakeholders.
Tool Integration Solution
Cleopatra Enterprise integrates with leading project management tools like Primavera P6, SAP and other ERP systems. Our solution lets you import project data and conduct in-depth analysis for optimal performance.
What our customers are saying

"At Neste, we selected Cleopatra as our TA solution because of the availability of cost database and knowledgable turnaround consultants. Also Neste's management didn't have faith in reporting in Access and Excel and wanted a more robust solution, which is Cleopatra Cost Management"
"Most programs appear to have the same functionality, but once we dug a little deeper, it became clear that we would have more work ahead of us with other systems. Getting the most accurate cost information with the least amount of work is something every company looks for. I recommend Cleopatra to anyone who wants to streamline the process and gain a competitive edge."

Ready to start?
Request a live demonstration and experience the benefits Cleopatra Enterprise can have for your organization.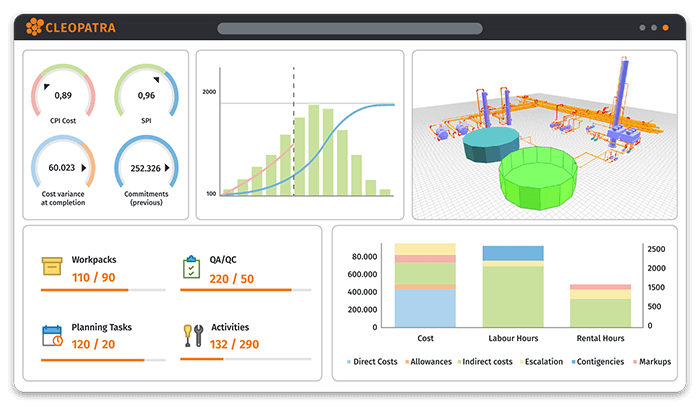 Resources to improve earned value management
Cleopatra covers the entire project life cycle by including functionalities for different project controls disciplines in one advanced system. With centralized data at its heart, Cleopatra ensures continuous improvement of project performance, and successful digital transformation.
FAQs about Cleopatra Earned Value Management
How to calculate earned value in PM?

You calculate Earned Value (EV) by multiplying the percent of work completed on each task by its budgeted cost and summing the results. Compare EV to planned value and the actual cost to assess project performance.

What are the key components of Earned Value Management?

The key components of earned value management (EVM) are planned value (PV), actual cost (AC), and earned value (EV).

Why is Earned Value Management so important?

Earned Value Management (EVM) is important for project performance measurement and control because it provides a data-driven approach to track progress, identify variances, forecast future performance, and optimize resource allocation. EVM improves visibility, accountability, and alignment across the project team, which leads to better project outcomes and effective communication with stakeholders.

Ready to start?
Request a live demonstration and experience the benefits Cleopatra Enterprise can have for your organization.