In the chemical industry, projects are diverse and complex. It's no surprise both cost estimating and cost management are essential to project and company success. Make sure to improve accuracy and effectiveness in cost-related activities with higher profitability, all with Cleopatra Enterprise.
Fully integrated platform
Covers the entire project lifecycle. Smart integration with 3rd party tools.
The innovative SaaS solution
ISO 27001 certified state-of-the-art technology.
25+ years of experience
Digital technologies combined with deep industry expertise.
Challenges

in the Industry
The chemical industry faces unique challenges like strict regulatory requirements, environmental concerns, safety hazards, market volatility, complex supply changes, and the demand for continuous innovation. Organizations must address obstacles arising from energy transition, circular economy adoption, and decarbonization demands. To navigate these challenges successfully, you need to stay on budget and meet time constraints while embracing sustainable practices in this evolving landscape.
What does
Cleopatra Enterprise

offer?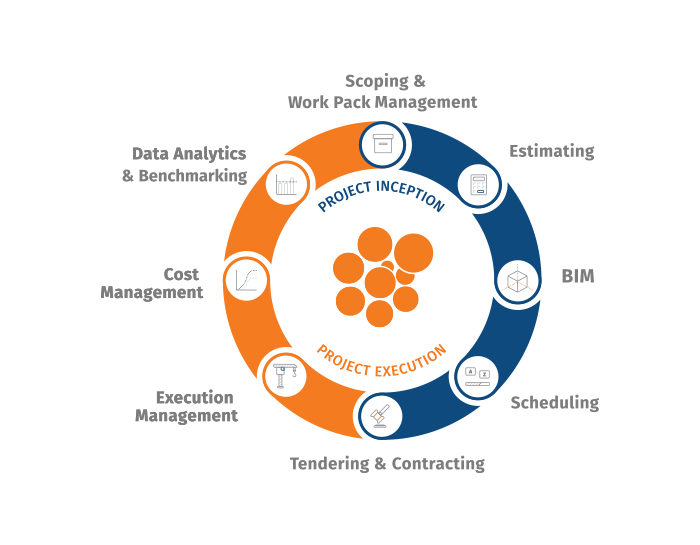 Cover Entire Project Lifecycles
Stay in control throughout each phase of your project with our tools and services. We facilitate the smooth integration of project controls, ensuring efficient utilization of budget, resources, and time. All from preparation to closeout.
Total Project & Turnaround Management Platform
Cleopatra Enterprise offers easy budget control with its total turnaround management. Access comprehensive reports, metrics, and KPIs through the PowerBI dashboard. Identify potential overruns with early warnings. Track changes in the field and origin through the mobile app with the variance analysis functionality. Customize the visual representation to fit your organization's needs. Gain control from the start and focus on what matters.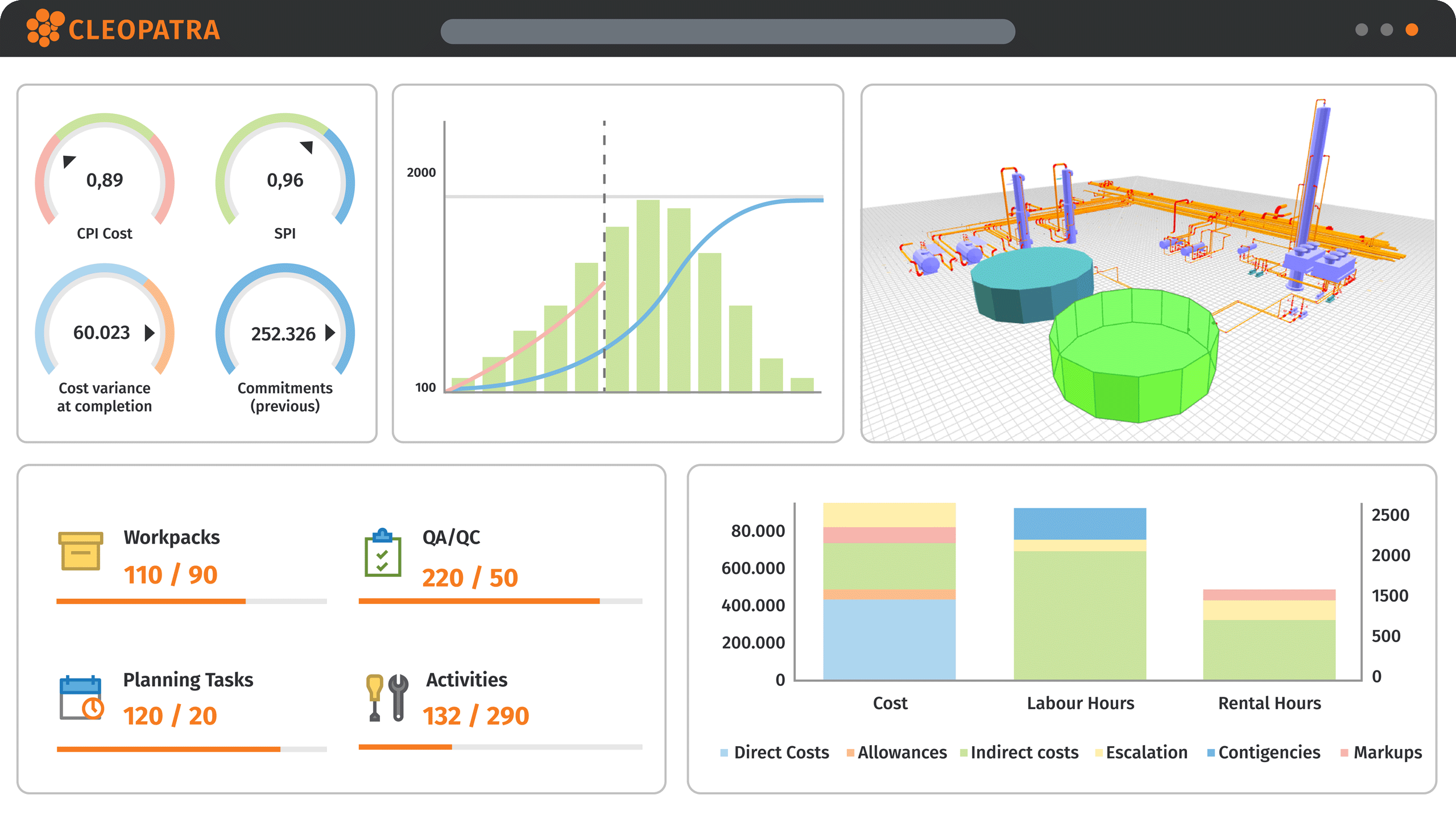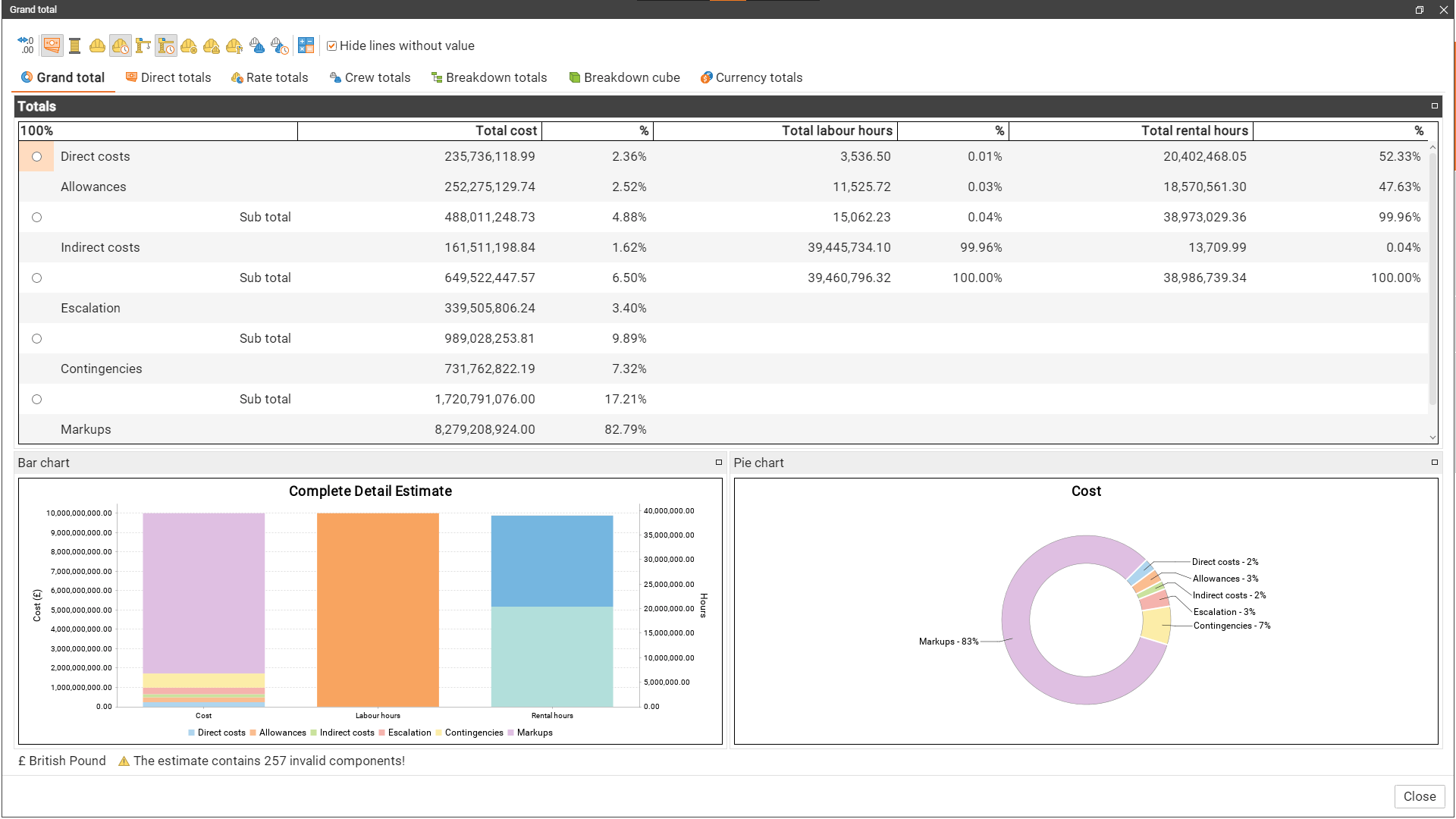 Accurate Estimating
Speed up your chemical industry project estimations with CESK: Cleopatra Enterprise's estimating solution. Gain efficiency, accuracy, and comprehensive project protection. Access information instantly, streamline projects, and boost productivity.
Optimization with Work Package Management
Maximize project efficiency with work pack management for . Cleopatra streamlines processes, provides real-time insights, and ensures timely execution. Optimize resource usage and enhance efficiency throughout the project lifecycle with our advanced tools.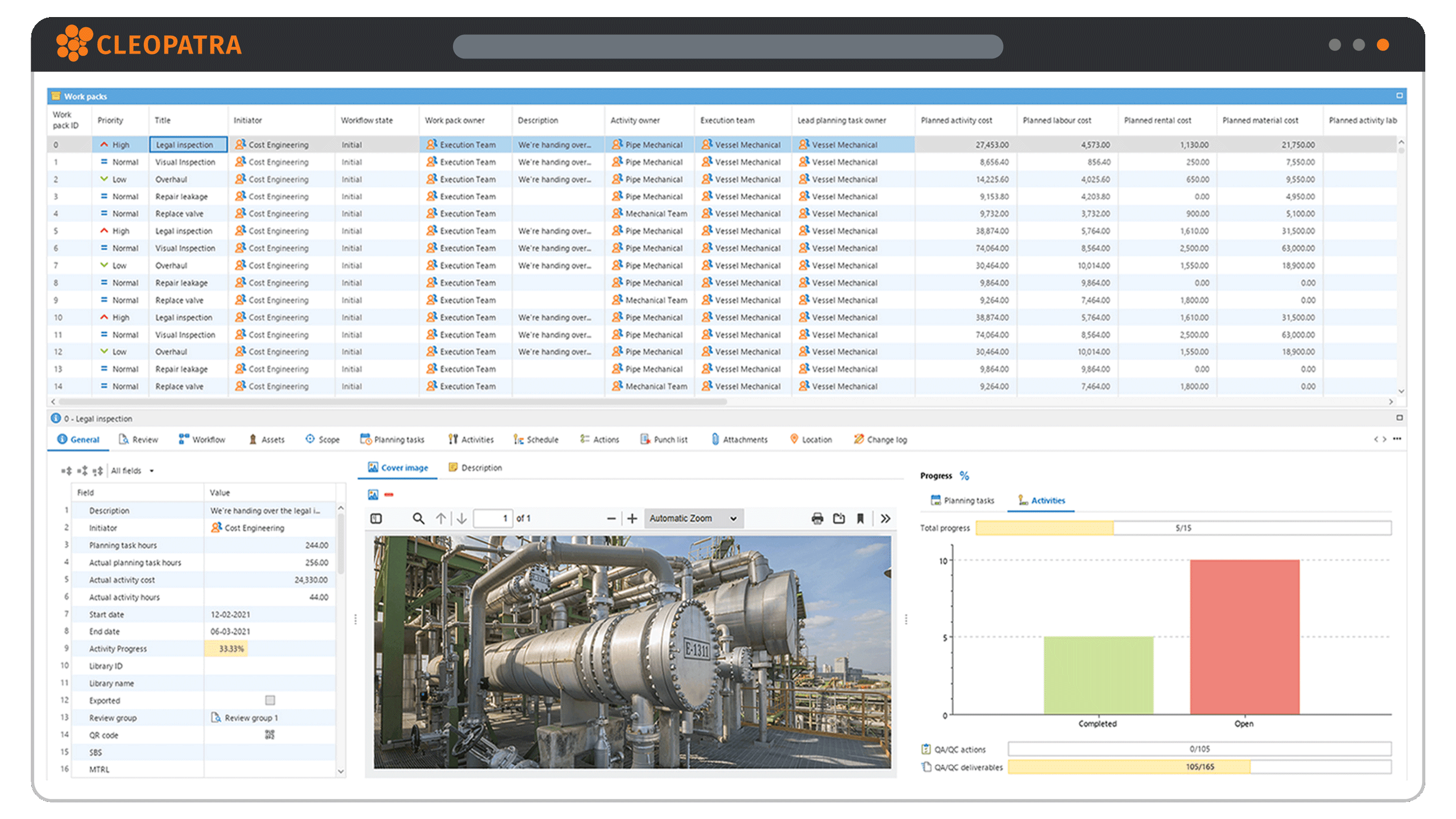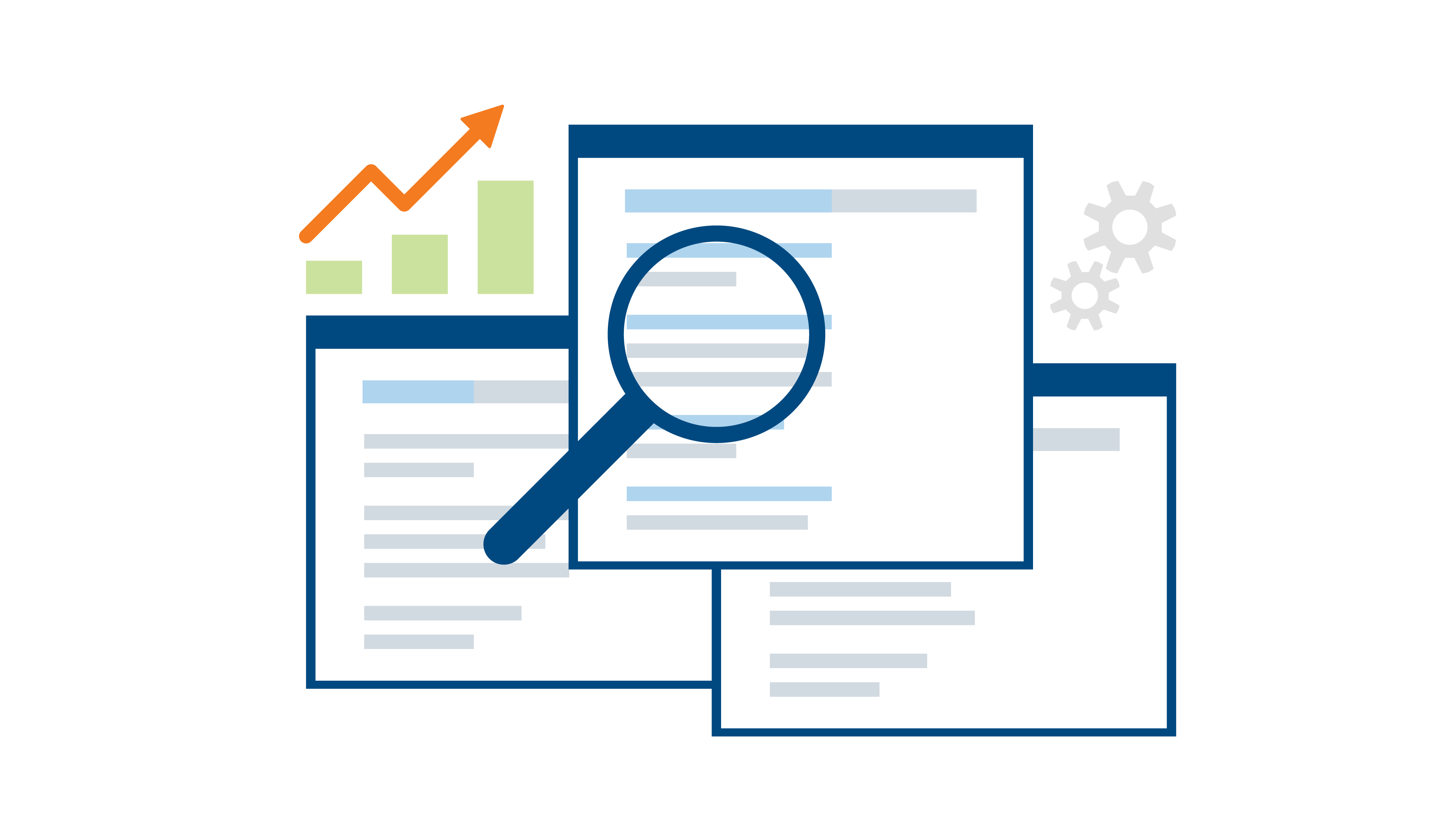 Digitalization
Elevate your chemical projects with Cleopatra Enterprise's digital project control. Digitalize planning, cost estimating, scheduling, progress tracking, and risk analysis. Our user-friendly dashboards and mobile app offer real-time data and communication. You're able to make informed decisions effortlessly and minimize human errors instantly.

Ready to start?
Request a live demonstration and experience the benefits Cleopatra Enterprise can have for your organization.